Meetings are held the first Thursday of every month. Unless indicated, all meetings are hybrid (in person and via Zoom).
Renowned Beekeepers Buzz with Insights at MBA Meetings
This year's MBA meetings brought together an esteemed list of speakers, captivating the audience with their expertise in beekeeping. Among the renowned figures who graced the monthly MBA meetings were Stewart Spinks, a well-known British beekeeper and podcaster, whose insights into hive management and sustainability left attendees inspired in our April meeting. In March we hosted Dave Priebe, NH State Apiarist, who shared his extensive knowledge on honeybee health and disease prevention. In May, Troy Hall of Hall Apiaries, a distinguished queen breeder, provided valuable insights on the intricate art of bee genetics and breeding practices. Their wisdom and passion for bees left a lasting impact on the attendees, further highlighting the importance of sustainable beekeeping practices in today's world.
MBA's June Meeting Brainstorming Session to Enhance Member Resources
The topic will be revisited in future meetings to jointly define a way forward.
Welcome Back! Plans for 2023
Mead Tasting Social (in person)
Speaker: Dave Priebe, NH State Apiarist. Topic: Brood diseases and AFB vaccine
Speaker: Stewart Spinks, The Norfolk Honey Company. Topic: My Beekeeping Year - A British Beekeeper's Perspective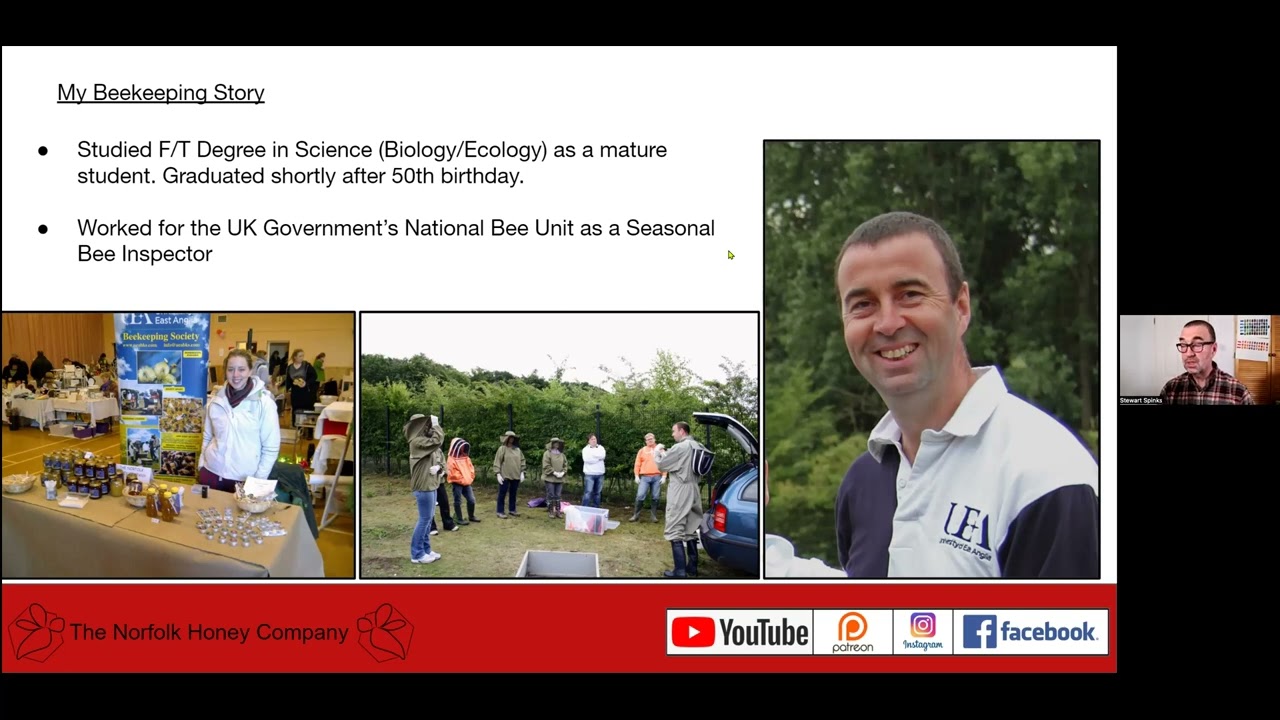 Topic: Building a Better MBA Part 2 ** This meeting will be on the SECOND Thursday of the month **
Topic: Reports from EAS MBA Officer Nominations
Speaker: Troy Hall, Hall Apiaries. Topic: Selecting and Maintaining VSH Stock and Traits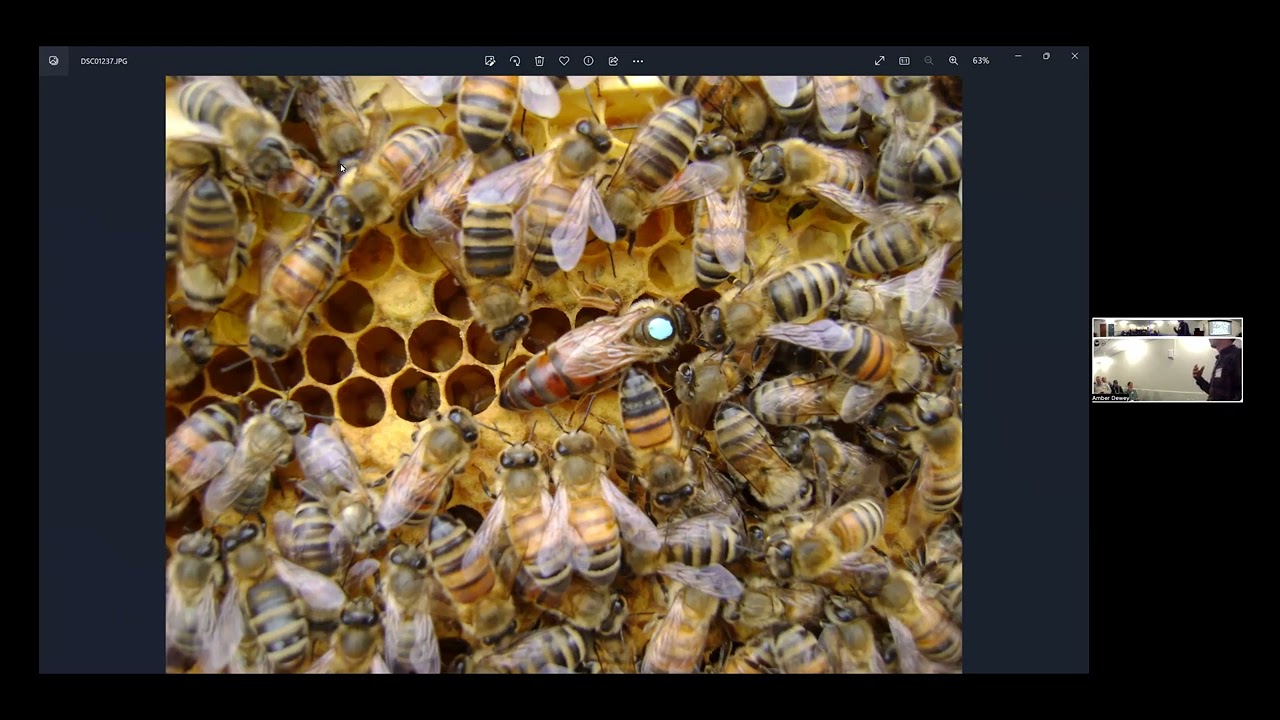 MBA Officer Elections Tentative: Potluck Social (in person)
Topic: Building a Better MBA
Speaker: Dr. Deborah Delaney, Associate Professor of Apiculture, University of Delaware Topic: Honeybee Genetics
Speaker: Mike Palmer, "The Setup, Use and Management of Brood Factories"
Potluck Supper and Planning for 2023. Officer Elections
Mead Tasting party at Nye Hill Farm
Speaker: Dan Conlon, Warm Colors Apiary, "Getting to Know Russian Bees"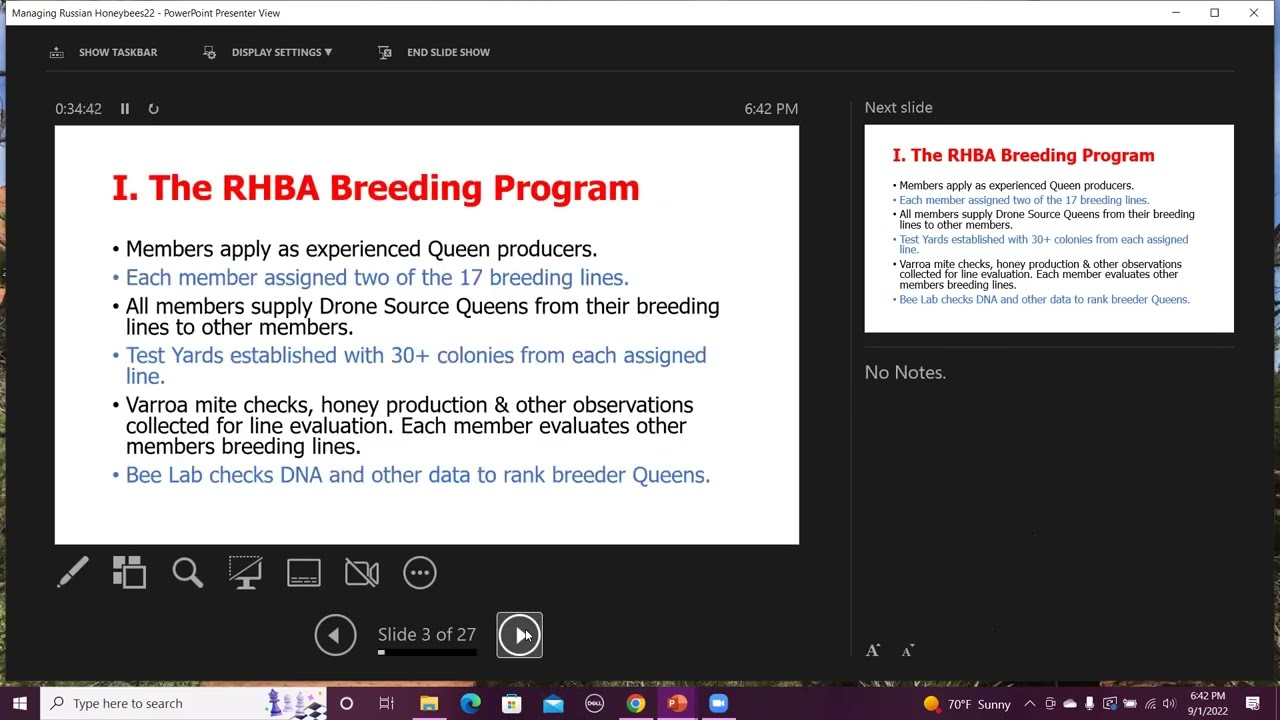 Speaker: Rick Church, Summer Splits and Winter Bees